Overview
January - June 2019
Human Centred Design | Ideation | Prototyping | Rendering | Video Editing
Adobe InDesign | Adobe Illustrator | Adobe Premiere Pro | Solidworks | Solidworks Visualize
First
Anais Engelmann, Megan Hale, Ethan Djanogly, Emilie Guez
Summary
This was a first year project in which we gave ourselves the brief to improve the sleeping habits of university students. Throughout the project we conducted interview and survey research to identify key issues and opportunities. Between the team of five, we each designed a product solution for a different aspect of the day relating to sleep. Ideas ranged from a smart pillow which supported neck posture and tracked your sleep to attachable headrests for on the go napping. My concept was a bedside all in one smart device which contained everything a student might need on their bedside.
Video Presentation
Filmed and edited by myself, featuring Emilie and voice of Anais.
Gallery
Our final exhibition space, my prototype electronics and handout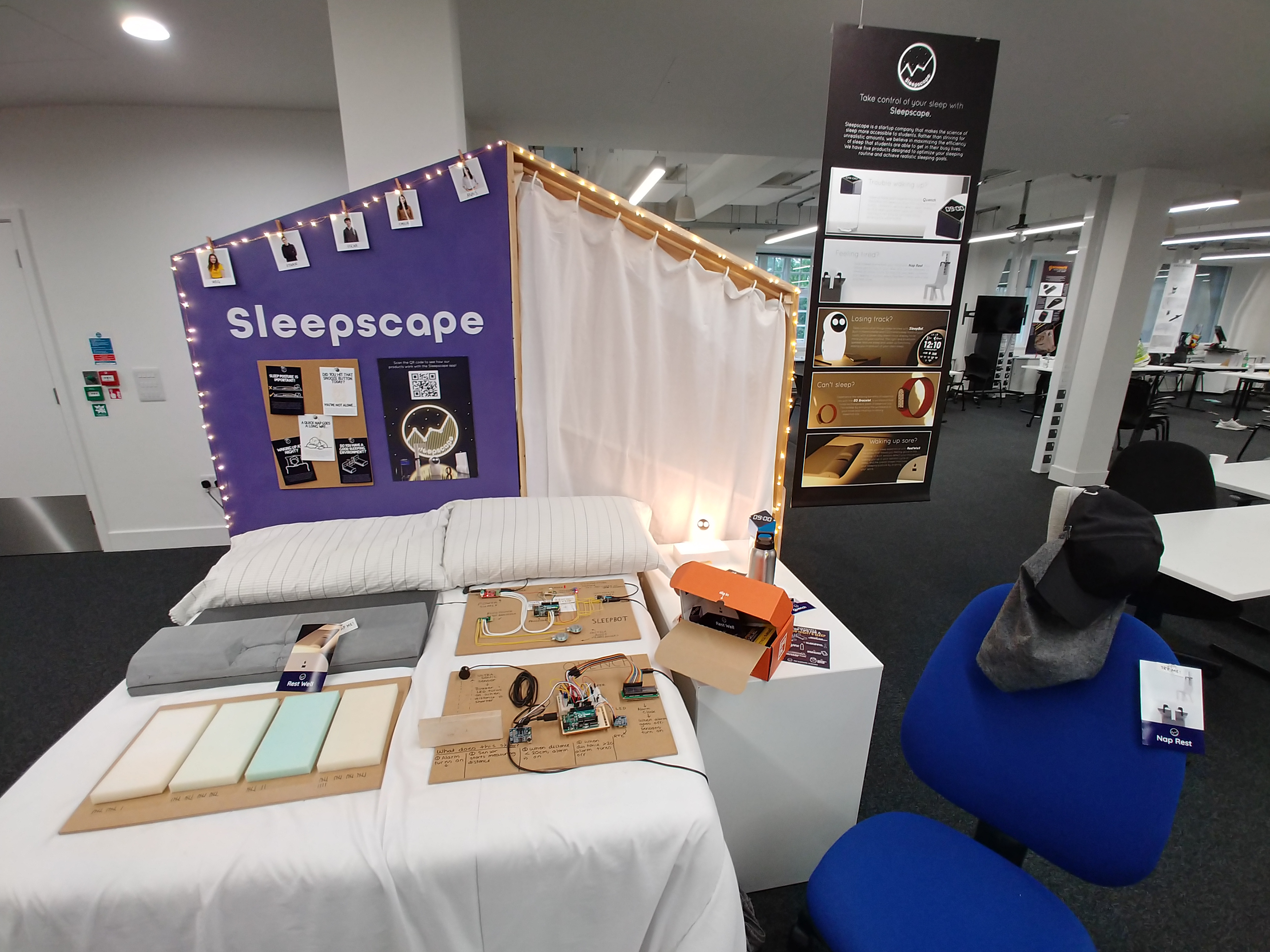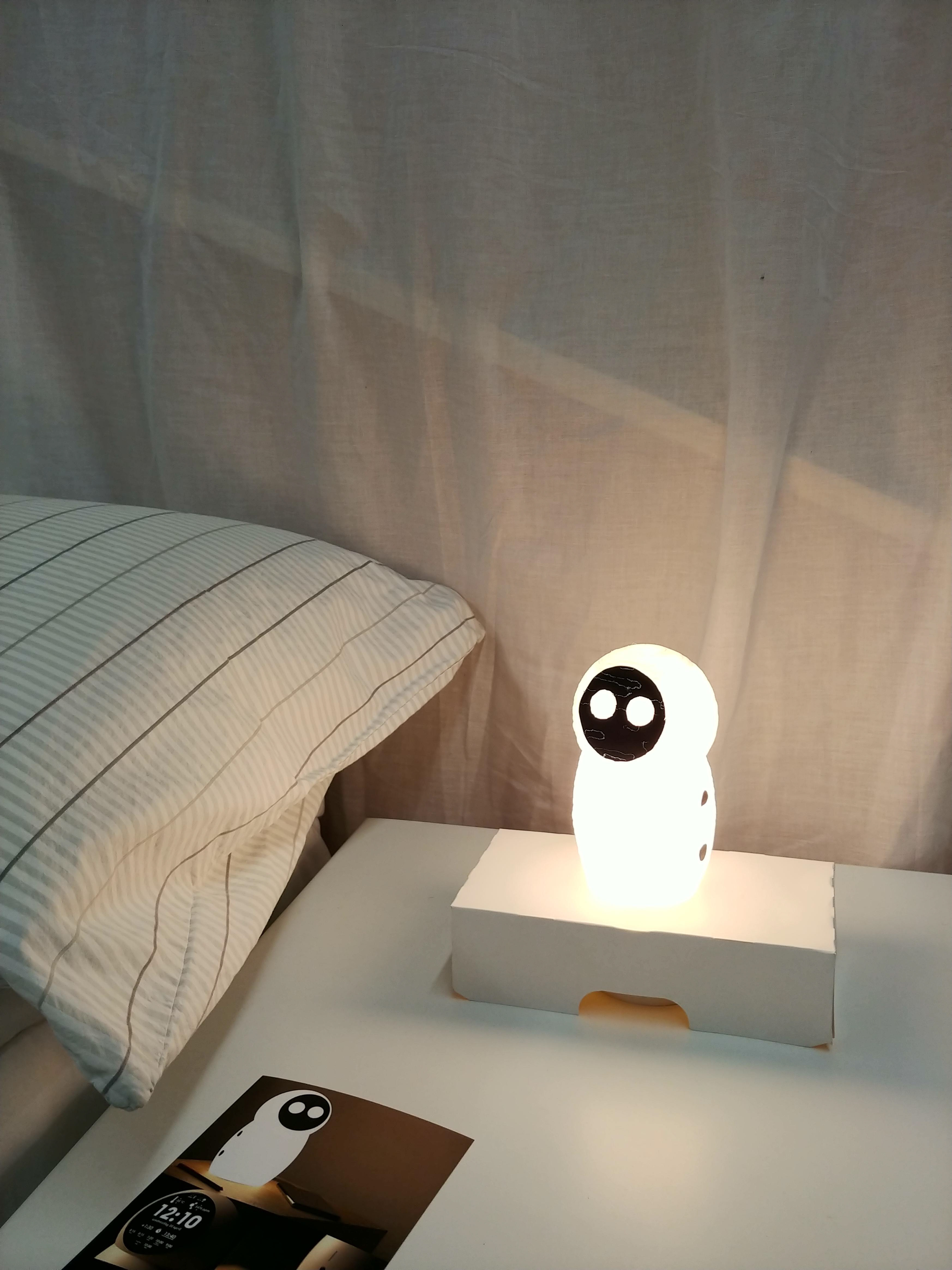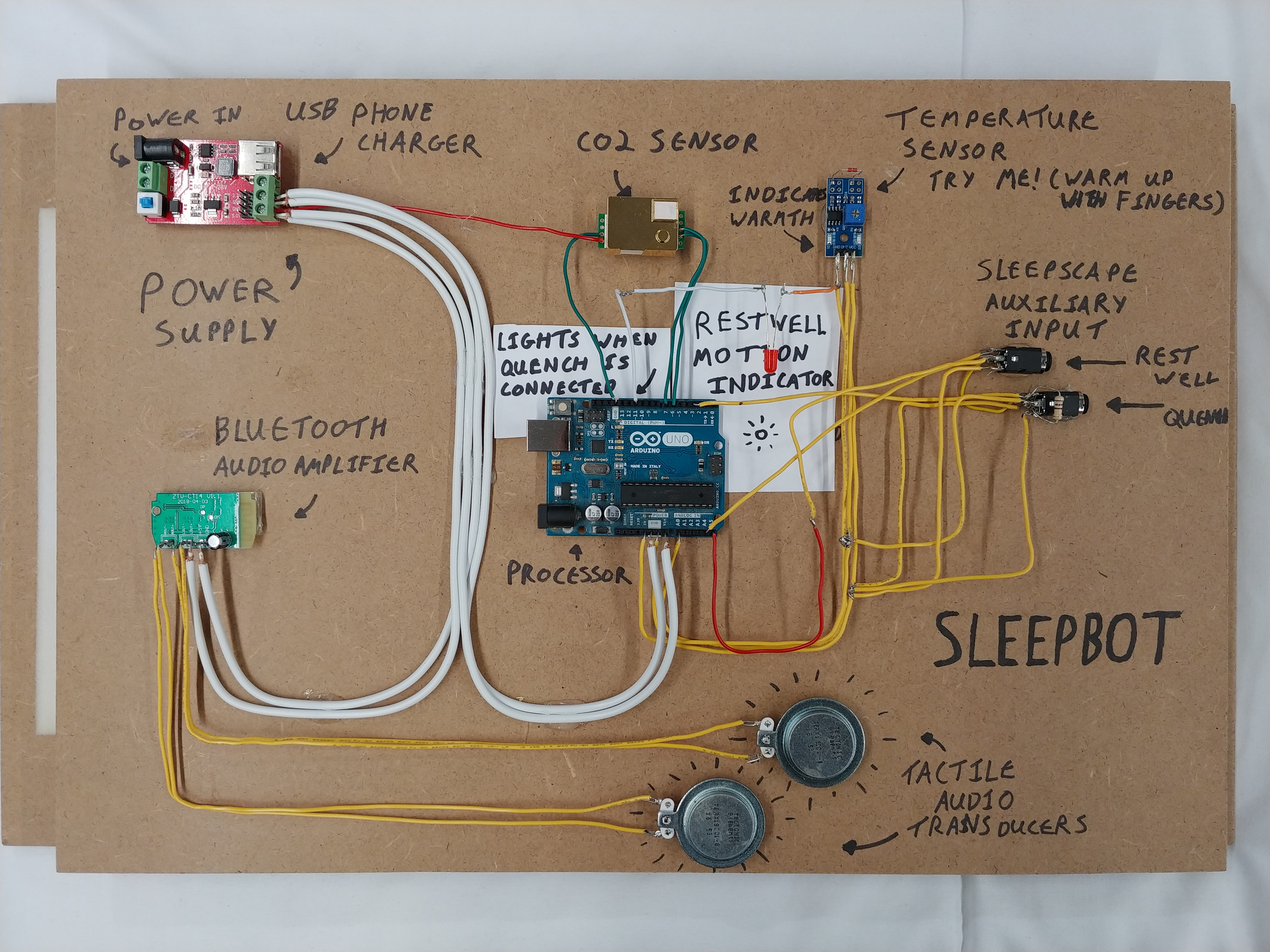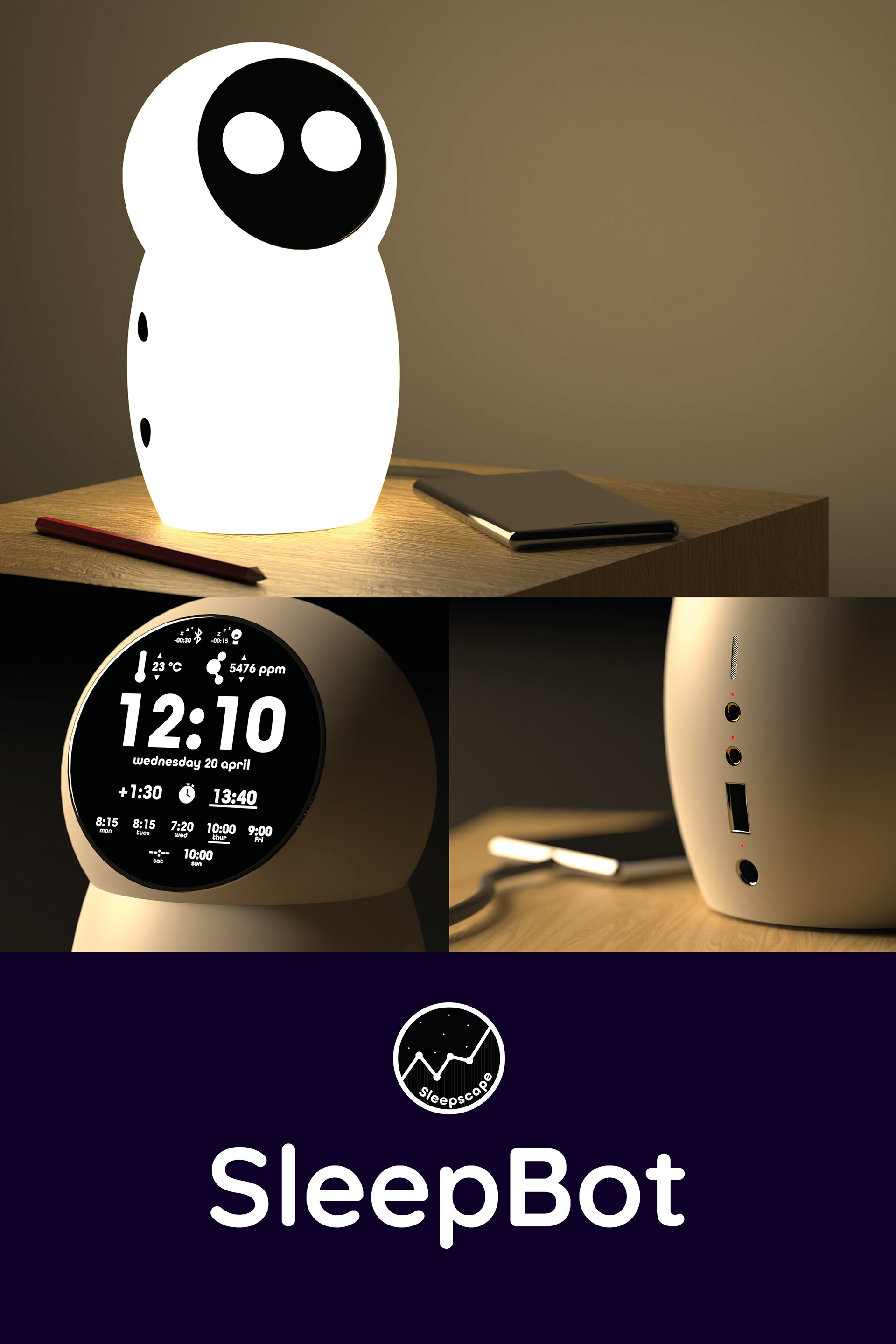 Key stages of concept development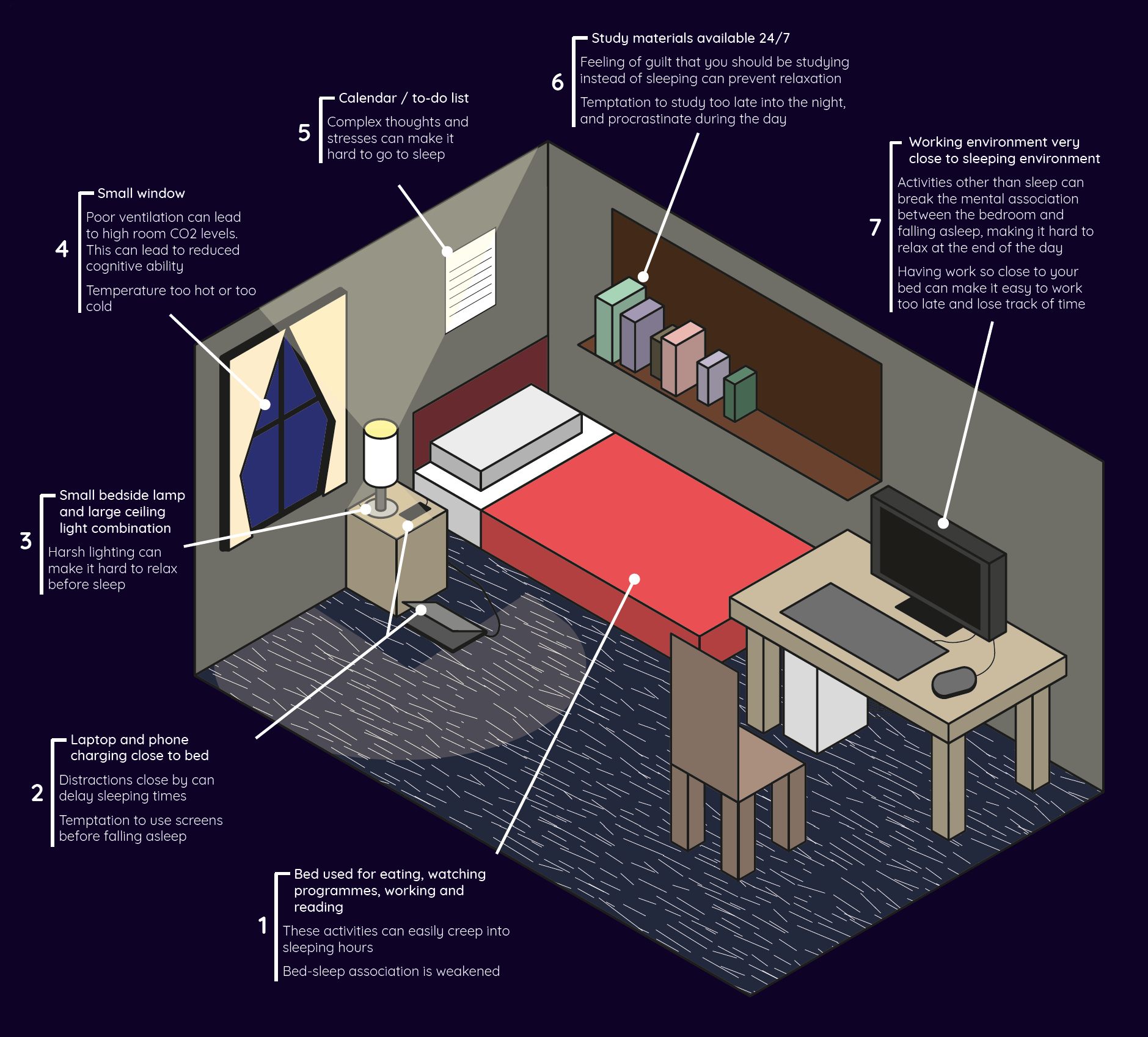 Need-finding
The initial stages of the design process involve talking to target users and understanding their needs in this area. Once enough data are collected, the next step was to identify the key insights and turn them into opportunities. I like to be visual where I can as I believe it helps to give ideas context, so I illustrated the key insights in an archetypal student bedroom.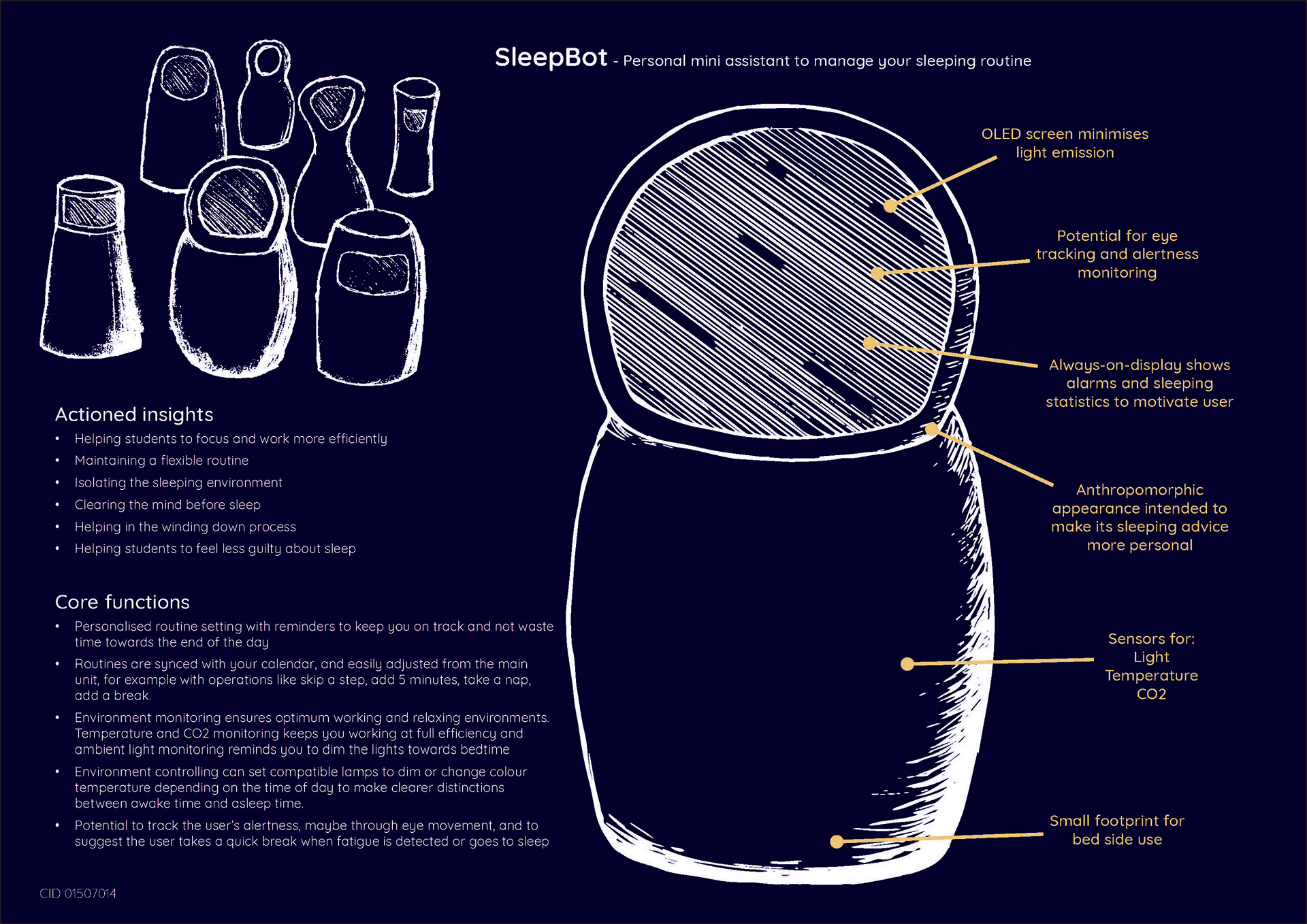 Ideation
Taking the opportunities, I then created a range of concepts to try and solve these issues. At this stage many ideas are sketched out and proposed, with consideration for physical form, desired functionality, user experience, and more. As the design process continues all of these ideas are judged and narrowed down to a more finalised concept.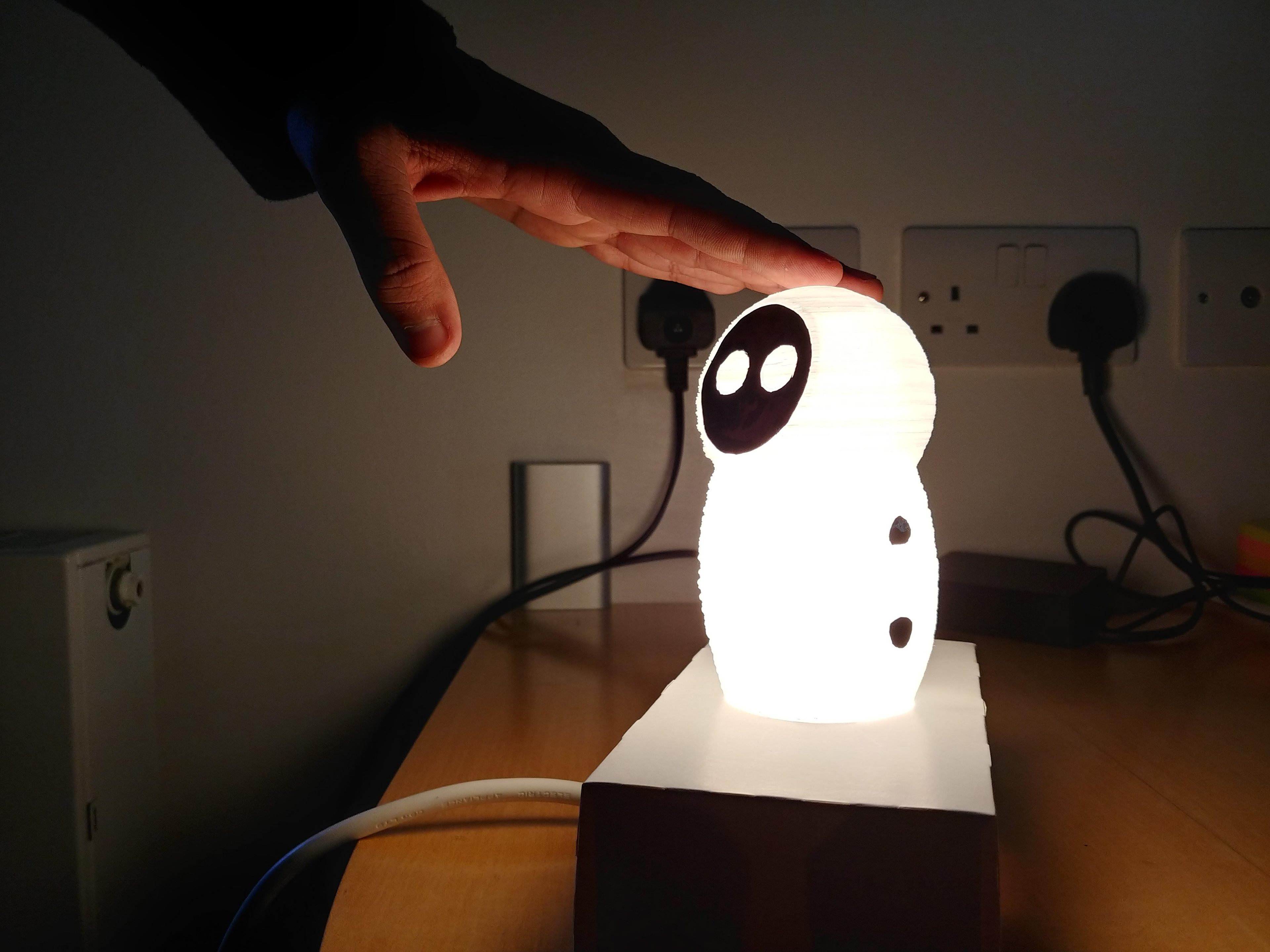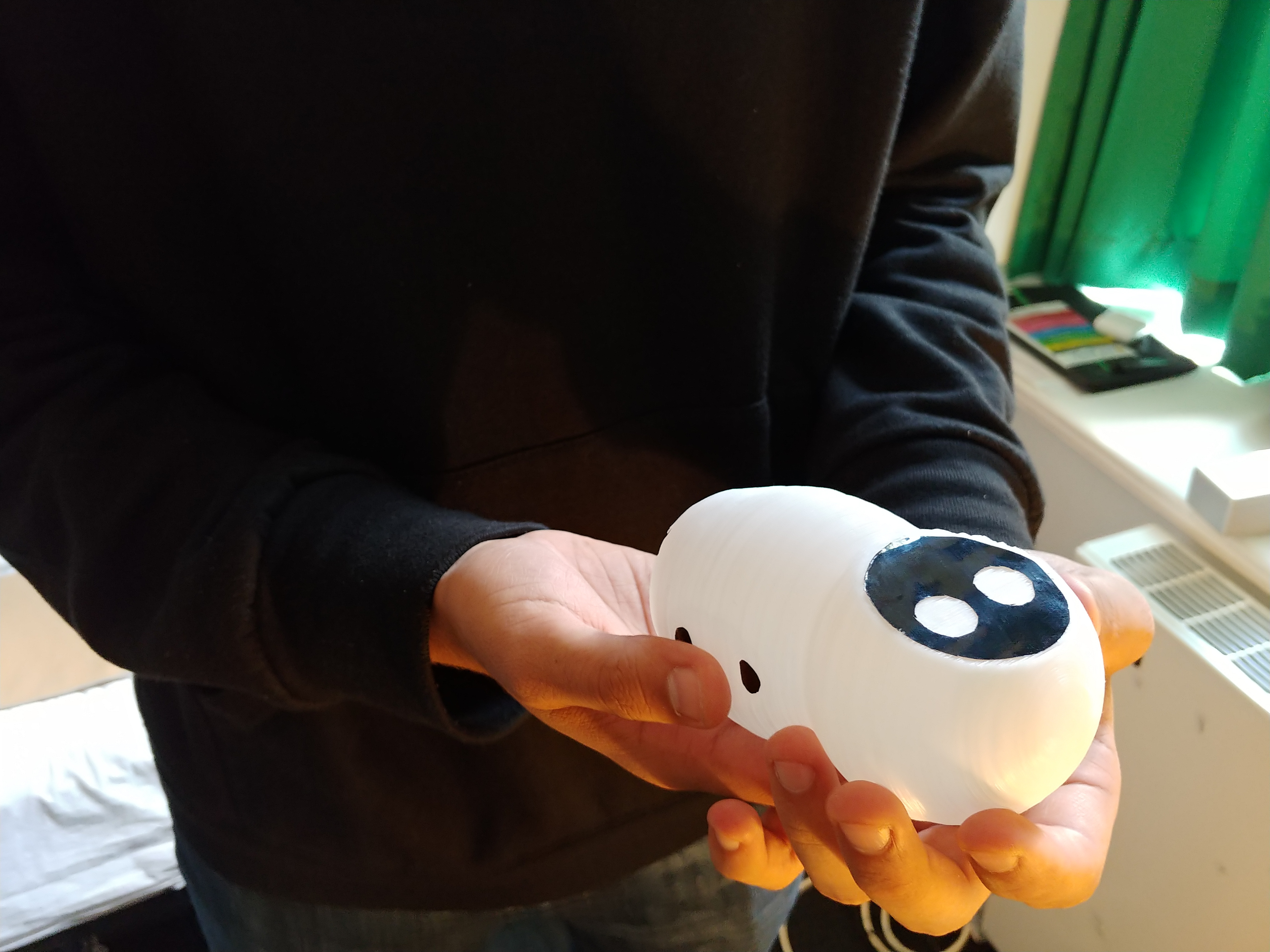 Prototyping
Form dimensions are tried, 3D printed, iterated and finalised. Making physical models for people to interact with was greatly helpful to iterate the user experience, for example where buttons and interactive points should be and work.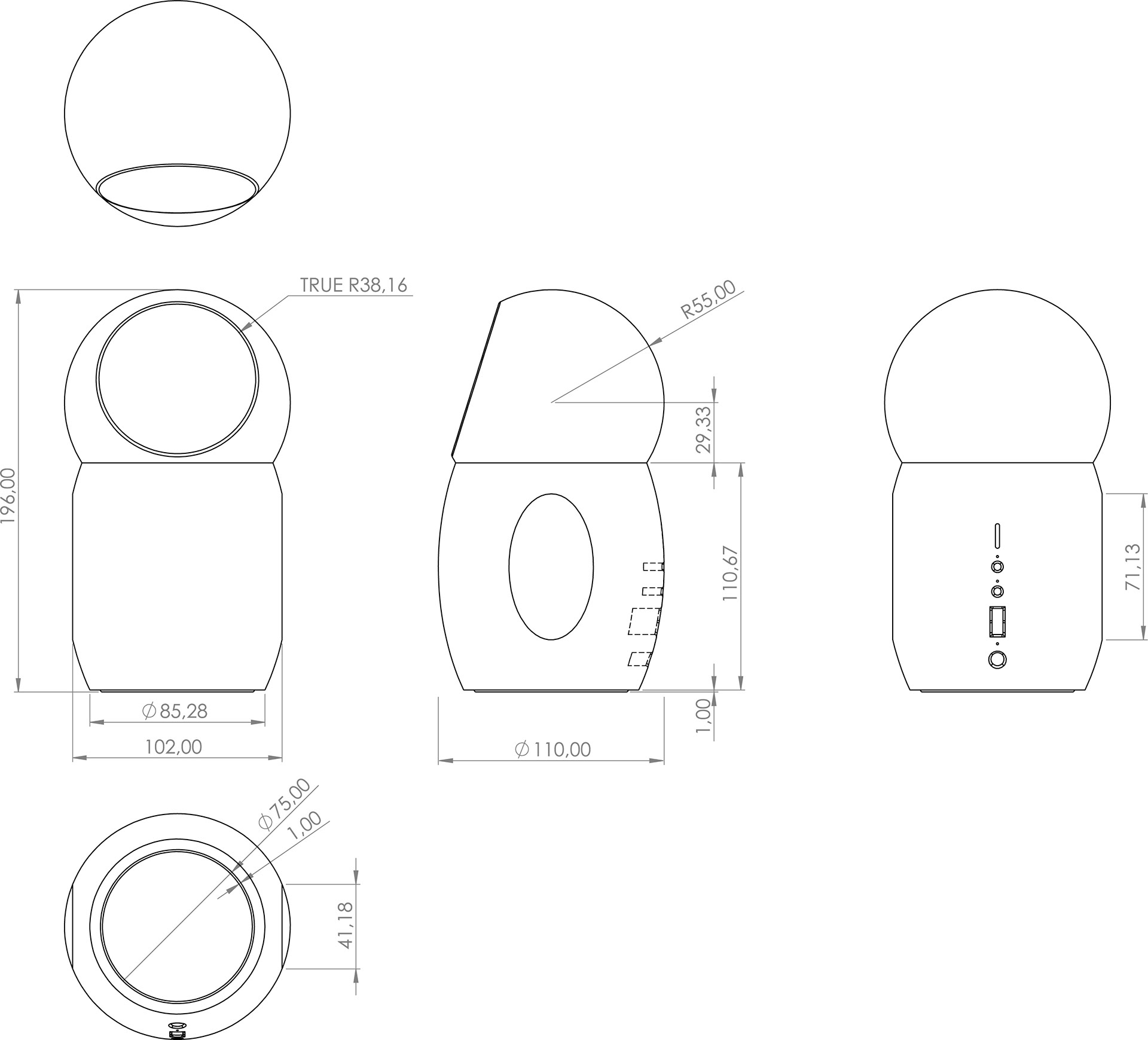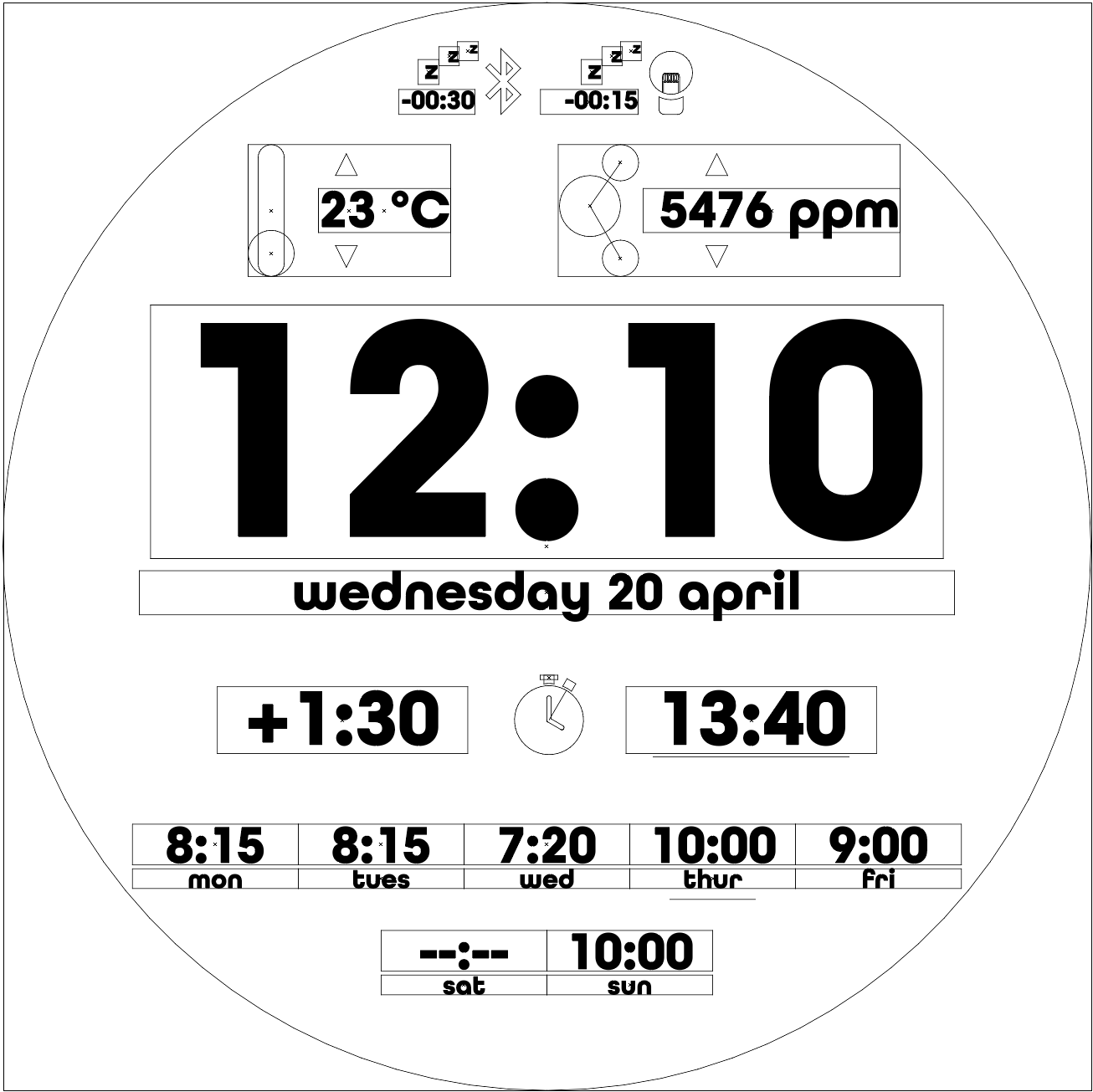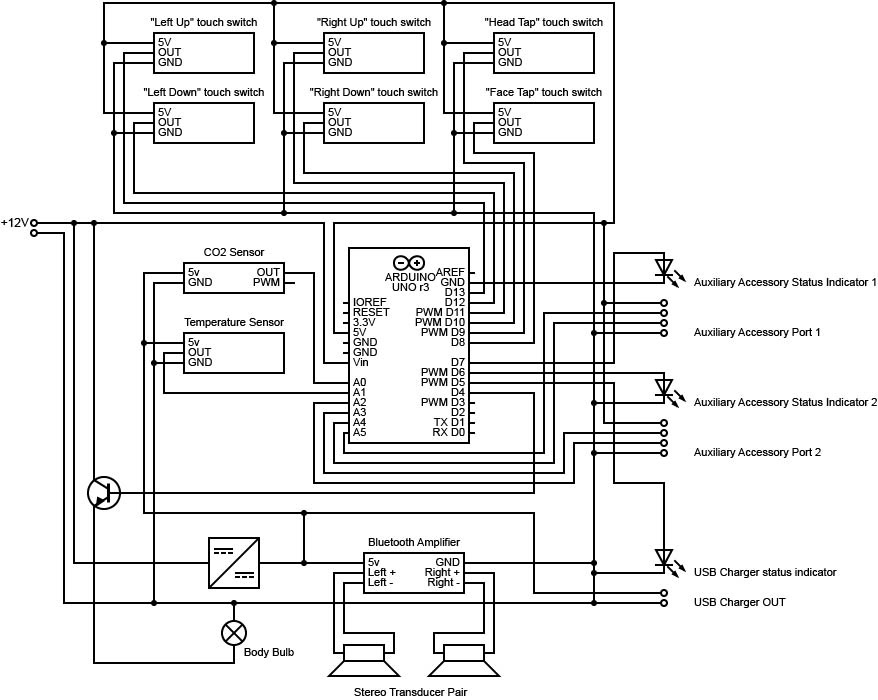 The Details
The concept was narrowed down and refined to the point where details could now be considered, such as final dimensions and interface layouts. The electronics for a prototype were also designed to be made and tested, ensuring every functional part had been considered.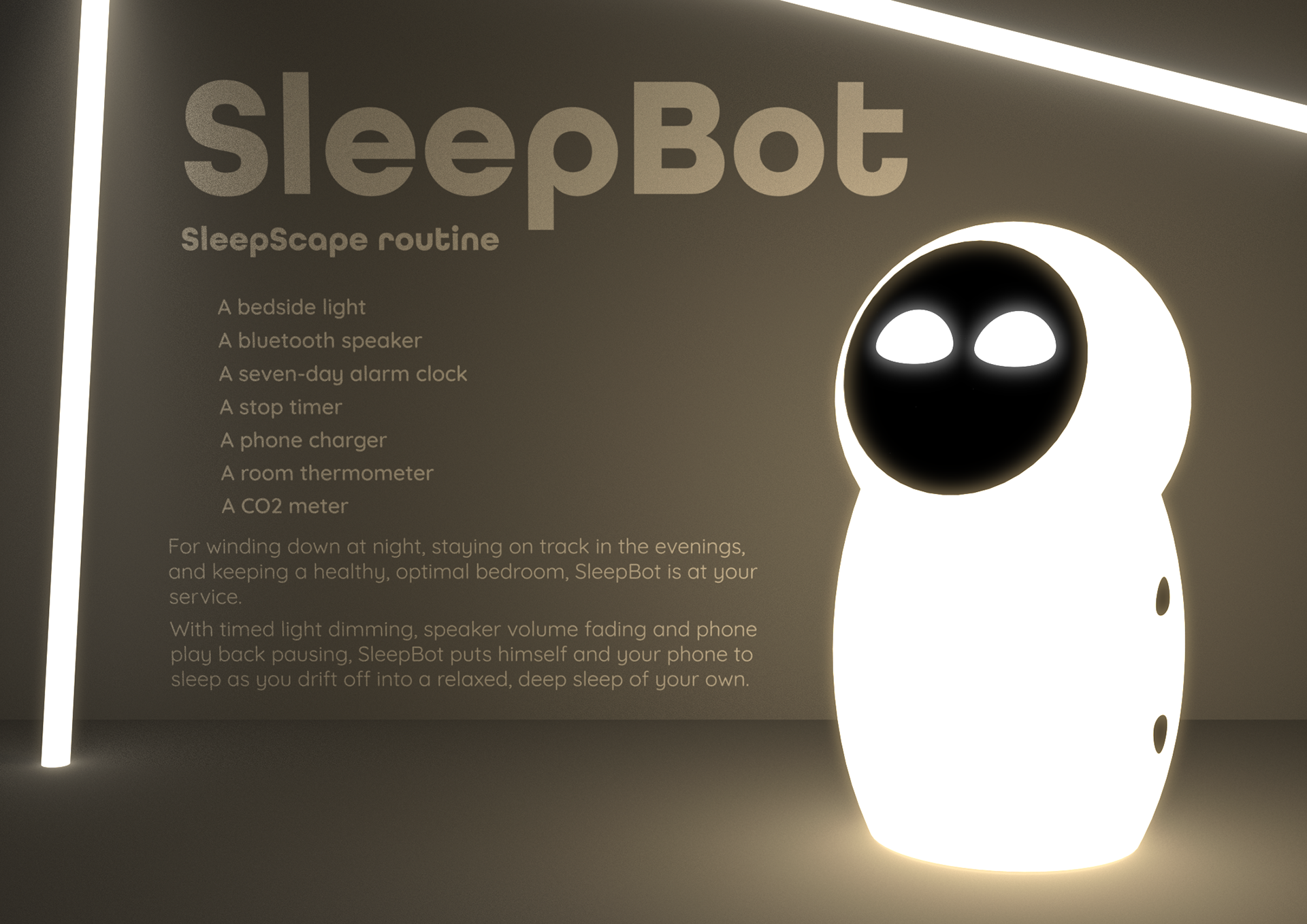 Final Presentation
Display materials were then designed and produced to introduce our concepts. The project also involved creating a physical exhibition display for the group's work. We decided to make a mock up bedroom to demonstrate or ideas in context alongside the research and information that backed up our ideas. We produced posters, handouts, prototype demonstration boards and looks-like models.